Artist in Residence: Abraham Brody "Eyibra"
---
Abraham Brody is a musician, singer, songwriter and artist, whose practice involves sound, music, and multimedia. Brody studied at the University of Music and Performing Arts Vienna and the Guildhall School of Music and Drama in London. His early works attempt to break the barriers of the traditional performance environment, and he often interacts directly with his audiences or creates multidimensional installations using sound, elements of performance art, and video. In 2013 he collaborated with performance artist Marina Abramović on his piece "The Violinist is Present." 
---
---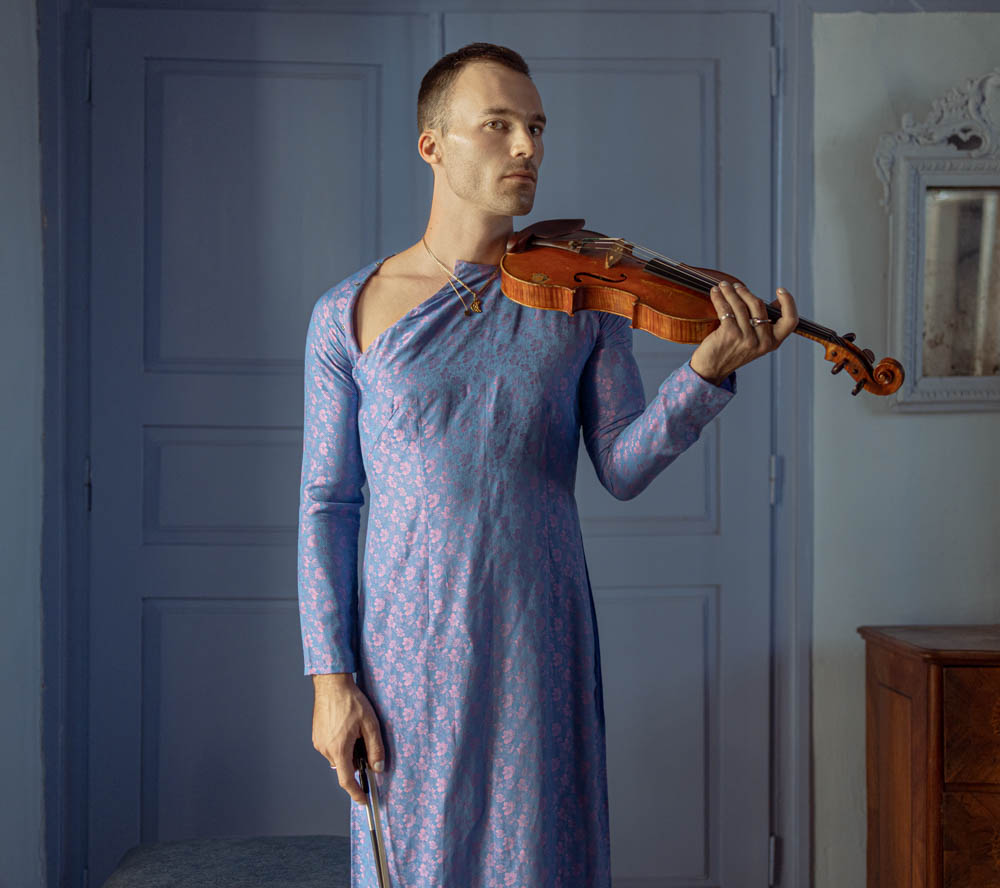 ---
CATEGORY
Launching a New Project
YEAR
2021
GRANT
PROJECT DESCRIPTION
During his Art Residency at the Old Carpet factory in September 2021, Brody used the space to produce a series of recordings for the upcoming performance by MUXX Project, the recipient of the LACMA
Art + Technology Lab
grant. MUXX Collective consists of Lukas Avendaño, EYIBRA (Abraham Brody), NNUX (Ana Lopez), and Oswaldo Erreve, who work with performance, virtual reality, and 3D video to express the multiple spiritual bodies based on the muxe identity of the Zapotec people of Mexico. Centered on the experience of Avendaño, a muxe artist, the group uses avatars to challenge gender norms in Western society.
---