Live at OCF: Gyda Valtysdottir
---
On August 30, 2023 at 7:30 PM Gyda Valtysdottir, will perform live at the Old Carpet Factory.
#liveatOCF concerts are open to the public and present a great opportunity to visit the Old Carpet Factory Recording Studio and Art Residency. All the concerts have free admission with voluntary donations in support of the Art Residency encouraged.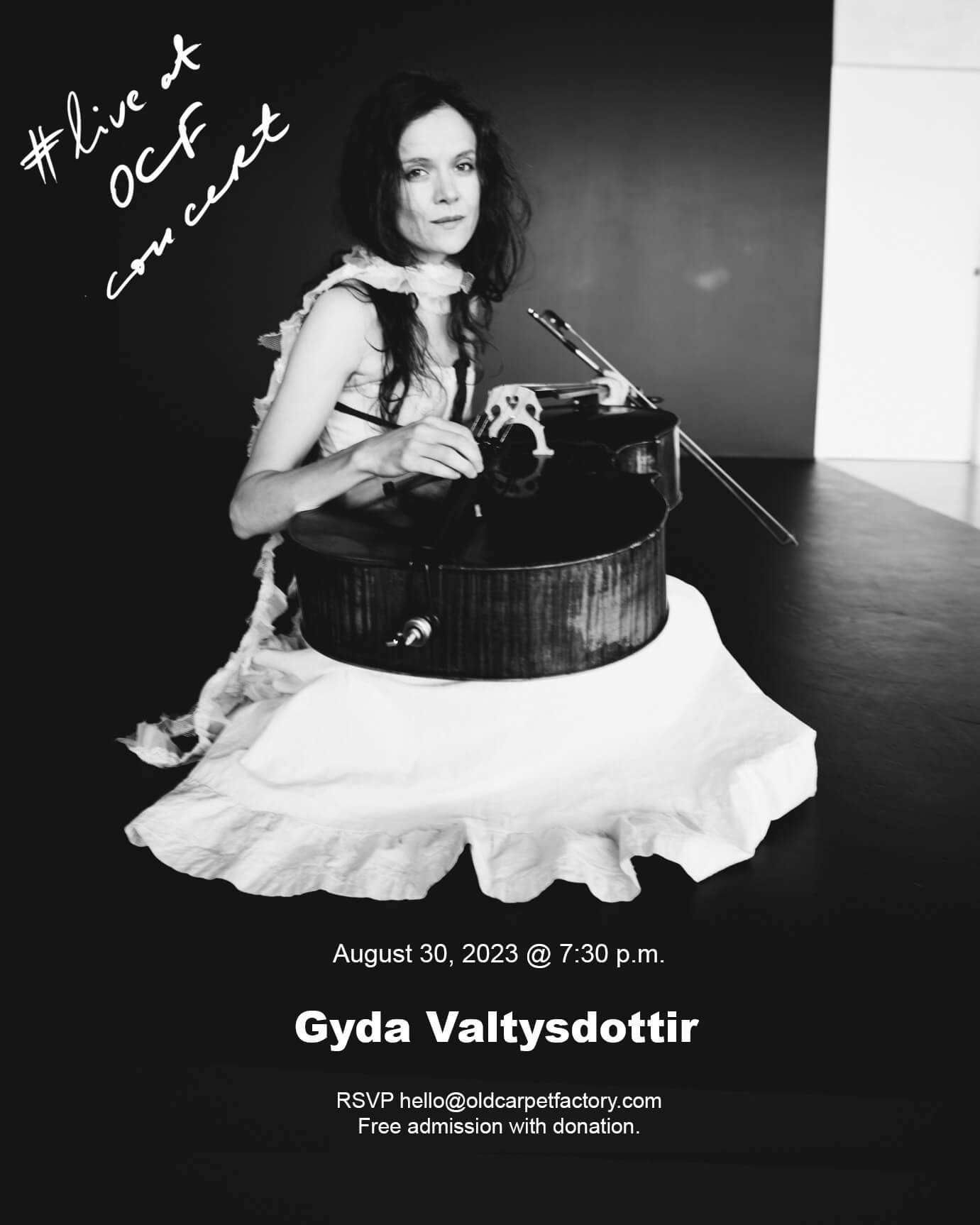 ---
DATE
August 30, 2023
TIME
7:30p.m.
ADMISSION
Free with donation
RSVP
Mandatory due to the limited space
hello@oldcarpetfactory.com
---
Gyda Valtysdottir has an extraordinarily unique musical background, from founding the electronic dream-pop band múm in her teens, to gaining a double master degree in classical cello performance and free improvisation. She has composed for dance, film and theatre and has a vast list of collaborators such as the Kronos Quartet, Aaron & Bryce Dessner, Dustin O´Halloran, Damien Rice, Colin Stetson, Jónsi & Kjartan Sveinsson from Sigurros, Alex Somers, Snow Patrol, Skúli Sverrisson, Josephine Foster and visual-art superstar Ragnar Kjartansson. Aside from her many collaborations, she has created a distinctive voice with her solo albums, all which have won her several awards. Her music flows effortlessly between genres and time, creating original sonic realms that are both new and familiar. Her craftsmanship won her the prestigious Nordic Council Music Prize in 2019, for her "deeply personal and organic performance, fragile and subtle, yet powerful and temperamental."